Pathology of mice and rats
LocationUtrecht
Duration1 day
Starting moment10-10-2023
LanguageEnglish
Teaching methodAt location
CertificationCertificate
Price445,-
Pathology is a discipline of medicine that adds great benefit by integrating in vivo, biochemical, and molecular data. It is not possible to diagnose systemic illness, co-morbidities, and proximate causes of death without the morphologic context provided by pathology. Mice, and in particular genetically modified models, present unique considerations because these modifications are affected by background strain genetics, husbandry, and experimental conditions.
We will go through the following topics:
Clinical assessment of mice & Rats
Processing organs for Pathology
Mechanism of diseases: a short introduction
Non-Neoplastic Diseases of Mice & Rats
Neoplastic Diseases of Mice & Rats
Histology sessions
DALAS members can join the course at a reduced fee.
Learning outcomes
The professional acquires knowledge on the main diseases of mice and rats. At the end of the course the student is able to recognize and describe a lesion macroscopically.

Recognition of zoonoses
recognition of inflammation. Being able to recognize the different types of inflammation (serous, purulent, fibrinous, fibrinopurulent, hemorrhagic and granulomatous).

Being able to distinguish an acute and a chronic inflammation.

Recognition of neoplasia (cancer) of the animal.

To be able to recognize the different types of tumors with a characteristic macroscopic image.

Being able to prepare an animal for necropsy and pathology examination.
Readings/Bibliography
Anatomic pathology of laboratory animals Barthold SW, Griffey SM, Percy DH: Pathology of laboratory rodents and rabbits.
McGavin DM, Zachary JF. Veterinary Pathology.
Course coordinator and teacher
Prof. dr. D. (Daniela) Salvatori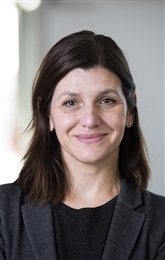 Fee
Regular course fee: € 445,00
Reduced course fee for DALAS members: € 385,00
The course is fully booked